Understand more about Nutrition & Health
Nutrition Course Enrolment Details
 Nutrition & Health Coaching Courses. 
How to enrol –
You can enrol at any time throughout the year and your course pack will be express posted to you within 1-3 business days from receipt of enrolment and payment*.  Your online access codes will be emailed the same day as your enrolment and payment is received and processed by Beck Health & Nutrition.
There are a number of options available to apply for enrolment.  Simply choose your preferred option below.
Online – Our secure online payment facility allows you to enrol online with your Visa, MasterCard, American Express or via an EFT bank transfer direct deposit (see below).    Simply click here to enrol online.
Email – you can email your enrolment order to info@beckhealth.com.au.  We will then confirm your enrolment order by return email.
Mail – a completed enrolment form (which can be located on the final page of our course brochure) with your Visa, MasterCard, American Express details, or cheque or money order made out to Beck Health & Nutrition.  Our mailing address is PO Box 122 Collaroy Beach NSW 2097 AUSTRALIA.
* Express post delivery is available to Australian domestic students only.  International delivery is via Air Mail.  Please note that course materials are generally dispatched within 1-2 business days from receipt of enrolment and payment however actual delivery times will vary depending on your city or country of residence.
Payment options
Our payment options are as follows:
Direct Deposit – (Australian students only) you can deposit funds into our Commonwealth Bank Account.  You can either complete a bank transaction if you have online banking or pay the funds directly into our bank account at your local bank branch in Australia. Please email us at info@beckhealth.com.au when you have done this to confirm your payment.
Our bank details are:
Commonwealth Bank of Australia,  Branch: Collaroy Plateau NSW, BSB:  062302, Account Number : 10083098, Account Name: Beck Group Pty Ltd T/As Health & Nutrition
Please use your name as the reference when paying.  Please note that payments may take up to 48 hours to clear, course packs will be dispatched once payment has been confirmed.
Cheque/Money Order – please send to:
Beck Health & Nutrition PO Box 122 COLLAROY NSW 2097 AUSTRALIA.
Credit card (Visa, MasterCard and American Express).  Pay via credit card online Enrol Online, over the phone (02 9981 6228), or complete an enrolment form and scan and email it to info@beckhealth.com.au
Note: funds must be cleared before course materials can be dispatched.
Nutrition Courses – Upcoming Enrolment Dates 2020
Enrolments are now open for our 2020 nutrition courses.  You are welcome to enrol online at  any time and your course materials will be sent via express post as soon as you enrol (so you can make a start on your studies as soon as you wish).
Courses are run over a six month period (approximately 1.5-2hrs per week) in order to keep students 'on-track'.  If for any reason you are unable to complete your assessment by the set due date you may simply call or email and arrange an extension without penalty. Beck Health & Nutrition  does not charge additional fees or academic penalties if you need more time to complete your course.  Please refer to enrolment terms and conditions for further details on course extensions.
| | | |
| --- | --- | --- |
| Term | Commencement Date | Course assessment due |
| March 2020 | 2nd March 2020  | 2nd September 2020 |
| April 2020  | 4th April 2020 | 4th October 2020  |
| May 2020  | 2nd May 2020  | 2nd November 2020  |
| June 2020 | 2nd June 2020  | 2nd December 2020 |
| July 2020 | 6th July 2020  | 8th January 2021  |
Flexible Learning Options – Nutrition Courses
Beck Health & Nutrition provides flexible study options so you can make the most of your nutrition course study experience.  Each nutrition course is designed to be completed in approximately 30-40 hours of study (self-paced over six months).  This includes time for reading course materials and completing all learning activities and your course assessment.  You are welcome to complete your studies as quickly as you wish.  Alternatively, if you require more time than six months to complete your studies you are welcome to apply for extra time (no financial or academic penalty will apply for extensions of time).
Academic Study Support
Beck Health & Nutrition is committed to providing the best-possible assistance to our students.  Beck Health & Nutrition specialises in nutrition education only, so you can be sure that all course content and academic support is from accredited and experienced nutrition professionals at the forefront of nutrition education.  We are on hand to assist you no matter what your question is.  We encourage students to call, email or contact us online for assistance.  All questions are handled confidentially.
International Students
In addition to our large number of Australian domestic students, our courses continue to attract many international students.  Our flexible, distance education format makes studying nutrition easy –  anywhere in the world.  Remember that assistance is only ever a phone call or email away.  Please note that an international postage and handling fee of AU $50.00 per course applies ($75 for the Advanced Certificate of Nutrition & Health) and will be charged automatically at time of enrolment.
Course Assessments (Exams)
Each course has one assessment in order to complete your studies.  All assessments are in an un-timed, open-book format designed to encourage you to use your newly acquired skills and knowledge via a combination of multiple choice, short answer and case study questions.  Remember that professional nutritionists from Beck Health & Nutrition are available via email, online or telephone to assist with any questions and to guide you through any concerns you may have.  All questions are handled confidentially.  Unlike many other course providers, course assessment/exam fees are included in your course fees.
What happens if I fail?
Given that each course assessment is open-book and un-timed, and that you are encouraged to contact us with questions, it is only very rare that a learner actually fails to reach the prescribed 60% course assessment pass mark.  If this does happen, we will contact you and you will be offered the opportunity to complete a supplementary assessment.  A $50 fee applies.
Course Materials
Your complete course pack in nutrition will be express posted to you as soon as your enrolment is received.  Your course pack contains;  comprehensive course text (you are not required to purchase any additional textbooks), student handbook, latest health research booklet, learning activities booklet and answers, receipt for your paid fees, enrolment confirmation letter including student details, assessment due date and student code details (this gives you access to technical support either by phone, email or online), your course assessment paper and envelope (to return your assessment paper to us).
Selected nutrition courses will also include access to student-only online video tutorials to assist your learning.  Access codes for your online classroom will be emailed to you soon after enrolment.
Upon successful completion of your course you will also receive; course certificate, academic transcript, your course assessment containing feedback and corrections and a reply paid course evaluation and feedback forms.
Course Discounts
Multiple course discounts – Individuals wishing to enrol into more than course simultaneously will receive a 10% reduction from the combined total course fees.  Students undertaking multiple courses will have a total of 16 weeks to complete each course (for example, a student enrolling into two courses will have 32 weeks to complete both courses).  The order in which you undertake multiple courses is entirely your choice.  if you are enrolling online, please quote the discount code of BH10 to apply your discount (or simply note this in the comments section of the enrolment and we will apply your discount).
Returning student discount – more than half of all students who complete a course with us choose to undertake another Beck Health & Nutrition course.  All students who undertake a course with Beck Health & Nutrition are entitled to a 10% discount from the fees of any subsequent courses they wish to undertake within 12 months of the completion of their course.  If you are enrolling online, please quote the discount code of BH10 to apply your discount (or simply note this in the comments section of the enrolment and we will apply your discount).
Group discounts – Studying with friends or colleagues can be a great motivator!  We offer a range of great discounts for groups wanting to study together.   To take advantage of the group discount, all enrolments must be processed together.  Individual payments are acceptable however applications will be processed as a group once all enrolment forms have been received.
| | |
| --- | --- |
| Number of students | Discount offered |
| 2-4 | 10% from the total course fees (online enrolment discount codeBH10) |
| 5 or more | 15% from the total course fees (online enrolment discount codeBH15) |
Did you know that certain health funds offer rebates for some health/lifestyle courses?  Check with your fund for details.
Course fees may also be tax deductible if you work in the health or fitness  industry or if the course is directly related to your work. Check with your tax agent to see if you are eligible.
Course Accreditation
All Beck Health & Nutrition courses are approved and accredited by the International Institute of Complementary Therapists.  This accreditation provides automatic eligibility to access professional indemnity insurance for nutritional advice, health coaching, nutrition and health coaching, menu planning and dietary advice.  To find out more about this accreditation and insurance please read our guide "studying to be a health and nutrition coach".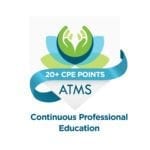 Beck Health & Nutrition courses provide an excellent introduction into the science of nutrition and are commonly undertaken by individuals who are deciding whether to study nutrition at a professional level however the short-course nature of these programs mean that they will not independently accredit you as a nutritionist. Each of our courses are approved for Continuing Practitioner Education (CE) points for ongoing registration (for nutritionists, naturopaths, massage therapists etc).  Our Certificate of Nutrition and Diet course is also accredited by Fitness Australia.  These accreditation arrangements ensure that once you have completed the course your qualification can be used to apply for advanced standing (exemptions on other courses), recognition of prior learning (RPL) or continued professional memberships.
Beck Health & Nutrition's Certificate of Nutrition & Diet course is accredited for 15 CEC points from Fitness Australia for Registered Exercise Professionals.  Our Certificate of Nutrition for Stress, Anxiety and Depression course is also currently in application with Fitness Australia for CEC points.
Online access
Do I need online access to complete these courses?  No.  Beck Health & Nutrition is committed to providing courses in the most convenient and user-friendly format.  In line with this all course materials are presented in a high-quality printed and bound course pack so you can study at any time without having to sit at a computer for hours or print out endless information.
Our online study centre contains a great selection of health and nutrition news, healthy living tips, links, research files, online learning video tutorials (selected courses only), optional readings and learning activities.  Information on the website is a great 'optional extra' for those students wishing to do further reading or study either during, or after completion their courses.